Finnisha Tuhiwai – Packhouse Manager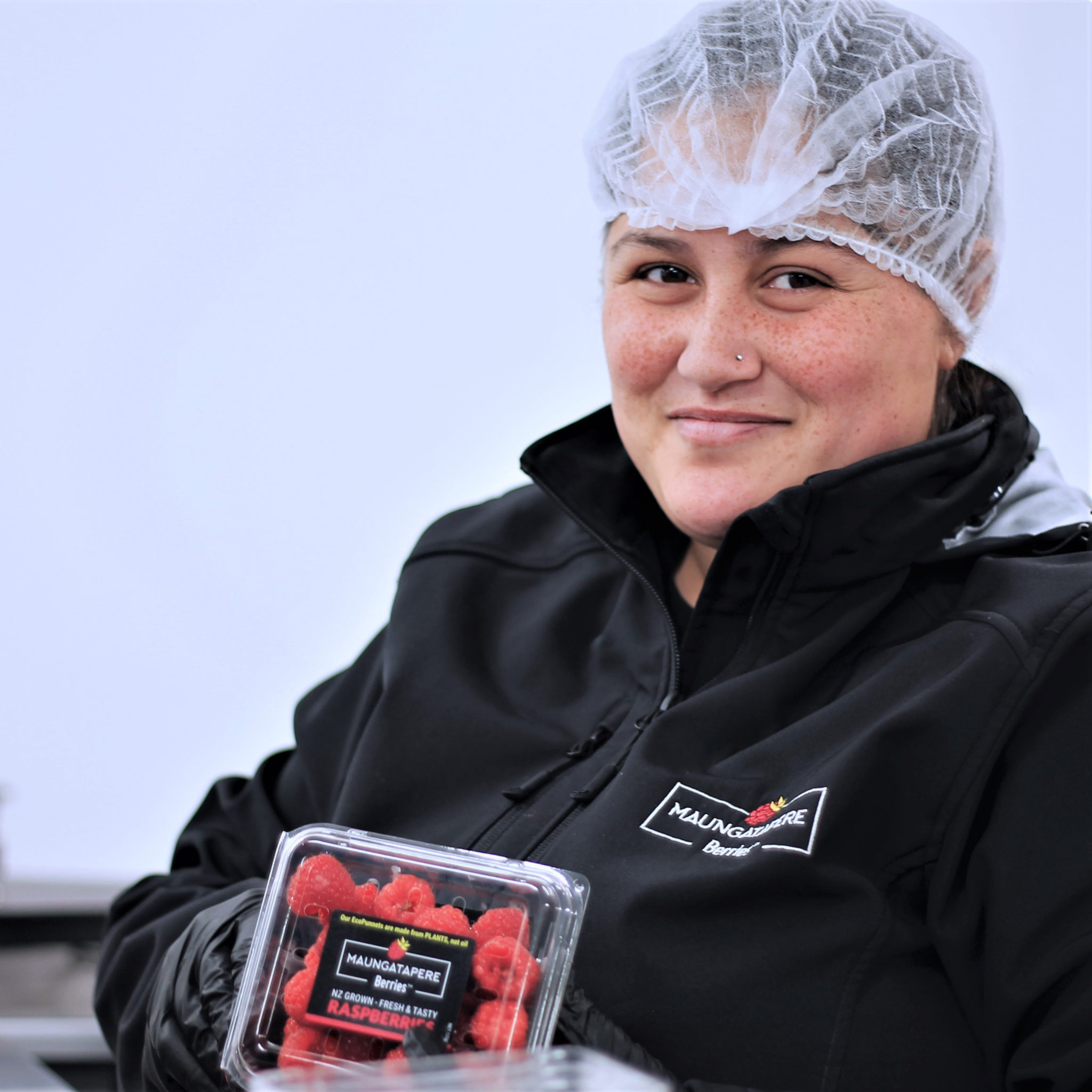 "Work here Wednesdays" at Maungatapere Berries. Each week we introduce one of our team, today its Finnisha's turn:
Finnisha Tuhiwai – Packhouse Manager at Maungatapere Berries
I've been here for three years, starting as a kiwifruit picker and working my way up to Packhouse Manager. My duties include overseeing the day-to-day operation in the packhouse, including quality control and stock management, managing staff and making sure every step of our packing and distribution process is efficient and at the high standard that we are known for.
I love the opportunities we are given here at Maungatapere Berries, we are constantly learning and being given the chance to develop with training. We also have a great team, with lots of laughs!
My background is in farming, but since coming here I've been able to learn all aspects of kiwifruit and berry fruit propagation, maintenance, picking and processing and I still get to go out and pick when we need extra hands on deck, but usually you'll find me well rugged-up in our temperature controlled packhouse.