Hone Heta – Kiwifruit Field Manager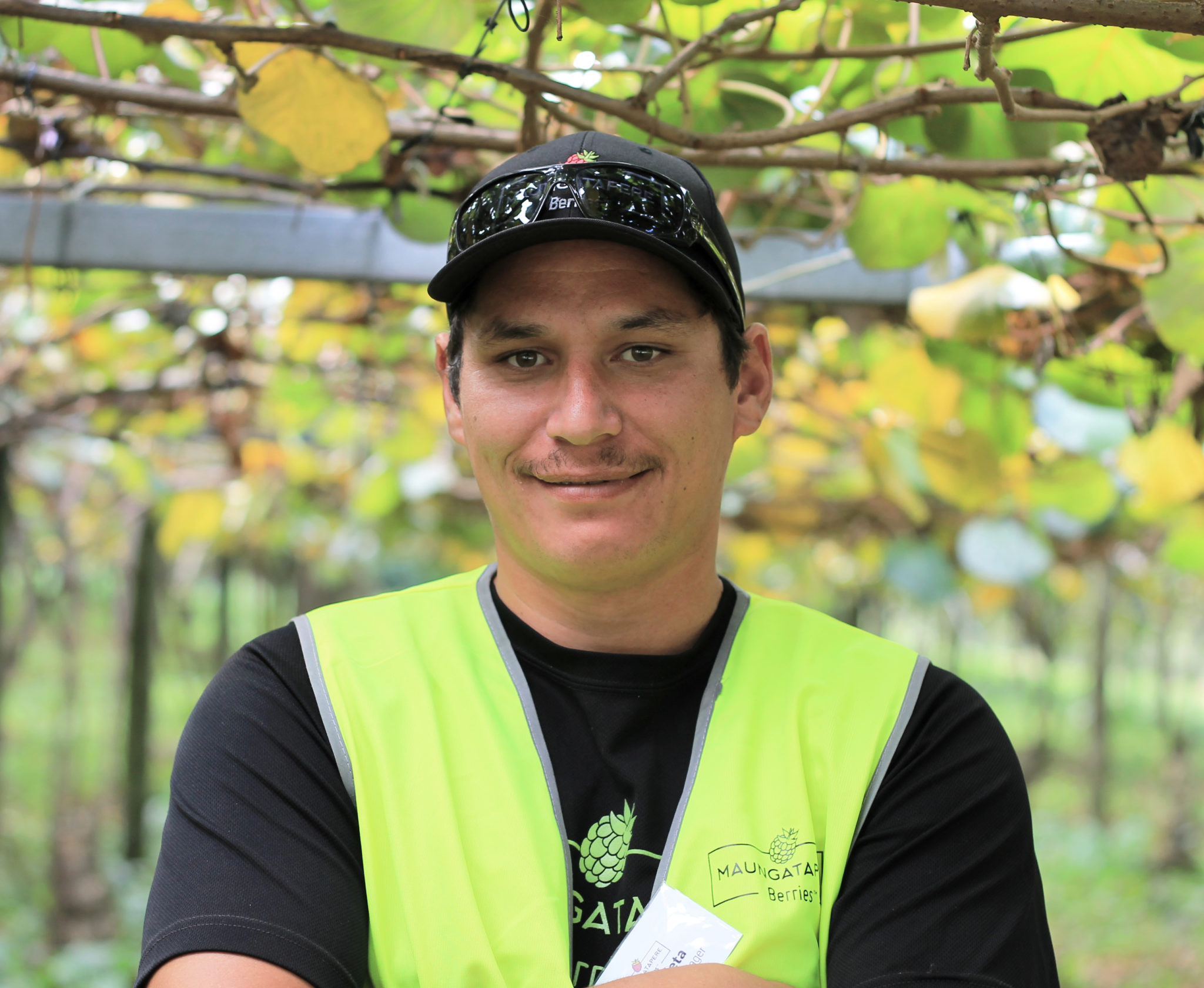 "Work here Wednesdays" at Maungatapere Berries.
Each week we introduce one of our team, today it's Hone's turn: Hone Heta – Kiwifruit Field Manager for Onyx Capital/Maungatapere Berries
My main duties include the management of the kiwifruit operation of the orchard, including all aspects of growing, maintenance and harvest, but I also help with maintenance of the berry plants, assisted by my team and helping out with construction on our new block.
I've been with Onyx for 4.5 years, having previously worked in forestry and green keeping.
Ever since I was a kid I've worked outside, I like this type of work. I love working here, there is a good atmosphere, it's a workplace I feel comfortable in and enjoy coming to work.
I come from Kaeo originally, and outside of work I like to go fishing, hunting and playing sport.