Nicola Ringer – Compliance and Kiwifruit Pest and Disease Manager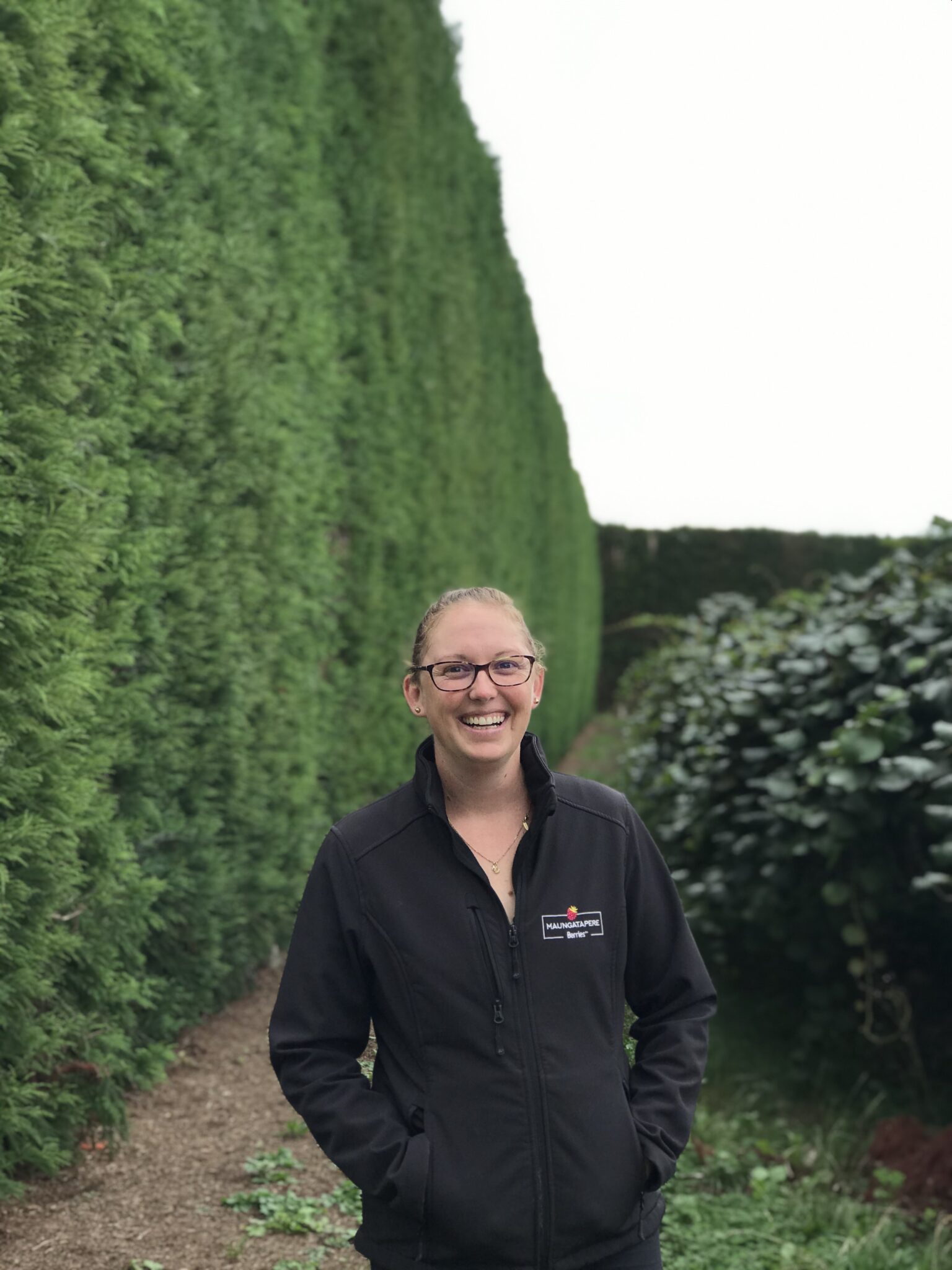 My main duties here on the orchard include looking after our compliance and auditing requirements for both the kiwifruit and the berries, and also monitoring the health of the kiwifruit through the growing season. I also help out the admin team when they need extra support.
The thing that I love most about working here is the diversity of the work, especially how it changes throughout the seasons, bringing with it new challenges and tasks. The Malleys are also open to progress so it's great to be able to work with them to come up with more sustainable and innovative ways of producing our beautiful fruit.
I've been with Onyx Capital for nearly 5 years. Before that I've worked for Regional Councils (Wellington and Taranaki) in a variety of roles – consents, land management and pest control.  I also lived in India for 2 years doing conservation work.
I'm originally from Taranaki but moved up here chasing the Northland warmth and sunshine.  Outside of work I spend most of my time with my young family. We love heading to the beach, camping, gardening and just generally being in the outdoors and exploring our beautiful region.