For a POWER-PACKED nutritional boost to your diet you can't go past any of our TASTY BERRIES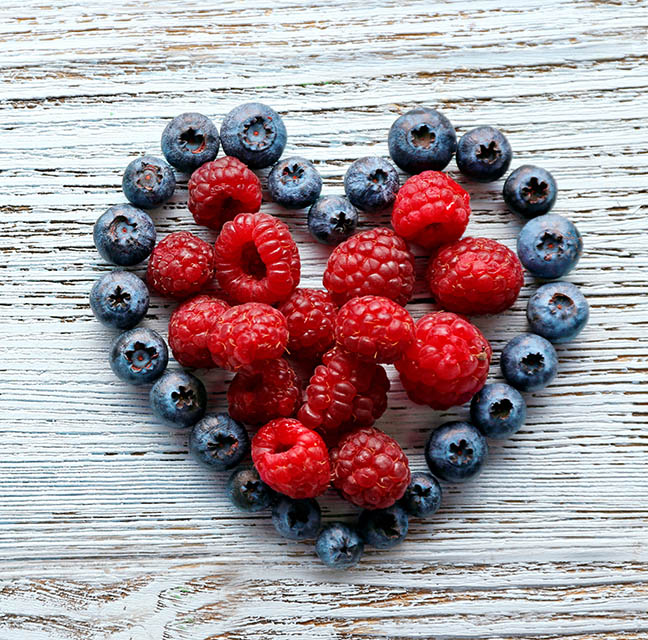 Berries help fight off diseases
Berries are some of nature's best antioxidant sources, which help to protect you against cancer, heart disease and vision impairment.  Antioxidants also help protect your skin, there is evidence to suggest that eating them regulary even wards off wrinkles!! Blueberries contain the highest amount of antioxidants. Find out more here.
Berries are also help to control inflammation in the body. It's well known that an inflammatory state is a major contributing factor in chronic disease development and  progression of diseases such as cardiovascular disease, Alzheimer's, and type 2 diabetes.  Berries contain polyphenol compounds that are reported to have anti-inflammatory activity in the body. Berries also contain ellagic acid, a phytochemical that helps prevent cancer.
Berries provide you with a huge amount of Vitamins & MINERALS
Our massive berries are a rich source of vitamin C, manganese and are also a great source of fibre.
Berries are very high in fibre
Raspberries, Blackberries, Sol Berries and Blueberries are all very high in fibre. In fact eating half a cup of berries will give you the same amount of fibre, roughly, as a slice of whole-wheat bread. This fibre is important in your diet as it helps to protect your digestive system and to prevent constipation.
There are many other amazing health benefits, and each berry has it's own individual nutritional properties so be sure to check them out under Our Products.