Shannon Tonner – Administration & Accounts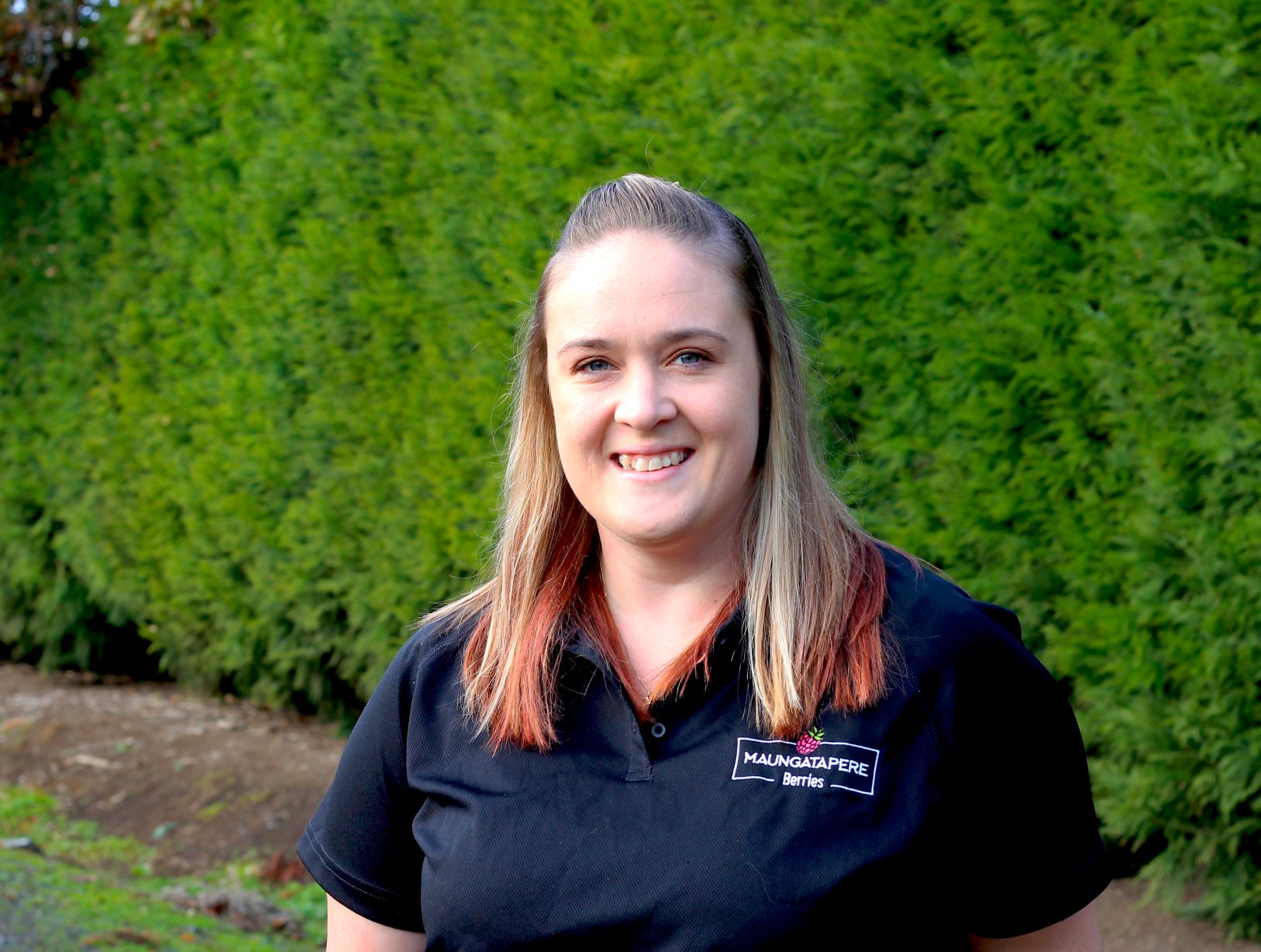 "Work here Wednesdays" at Maungatapere Berries.
Each week we introduce one of our team, today it's Shannon's turn:
Shannon Tonner – Accounts & Administration Support for Onyx Capital/Maungatapere Berries
My main duties include processing invoices, preparing daily performance charts, timesheet entry into our payroll system, payroll processing and general support to the administration/office team.
I've been here for just under 6 months, starting in February this year. I'm loving the environment and the atmosphere as it's so refreshing and inspiring to work alongside people who are so passionate about their jobs & the industry they work in. Horticulture is a totally new field to work in as well, with my previous work history being a trainee accountant/clerk for 4 ½ years and then doing accounts and admin for a car dealership for 7 years.
Whangarei is my hometown, and it's where my husband and I are raising our 2 daughters aged 5 & 3. We are a family that loves their hockey, and you are more than likely to find me there outside work. We both play and we are also enjoying having our 5 year old start funsticks this year. I also manage a men's hockey team in addition to all this.
When we aren't at the turf, we are at our property, exploring our native bush block and getting our hands dirty with a landscaping project.