Crispy Blueberry Muffins – Annabel Langbein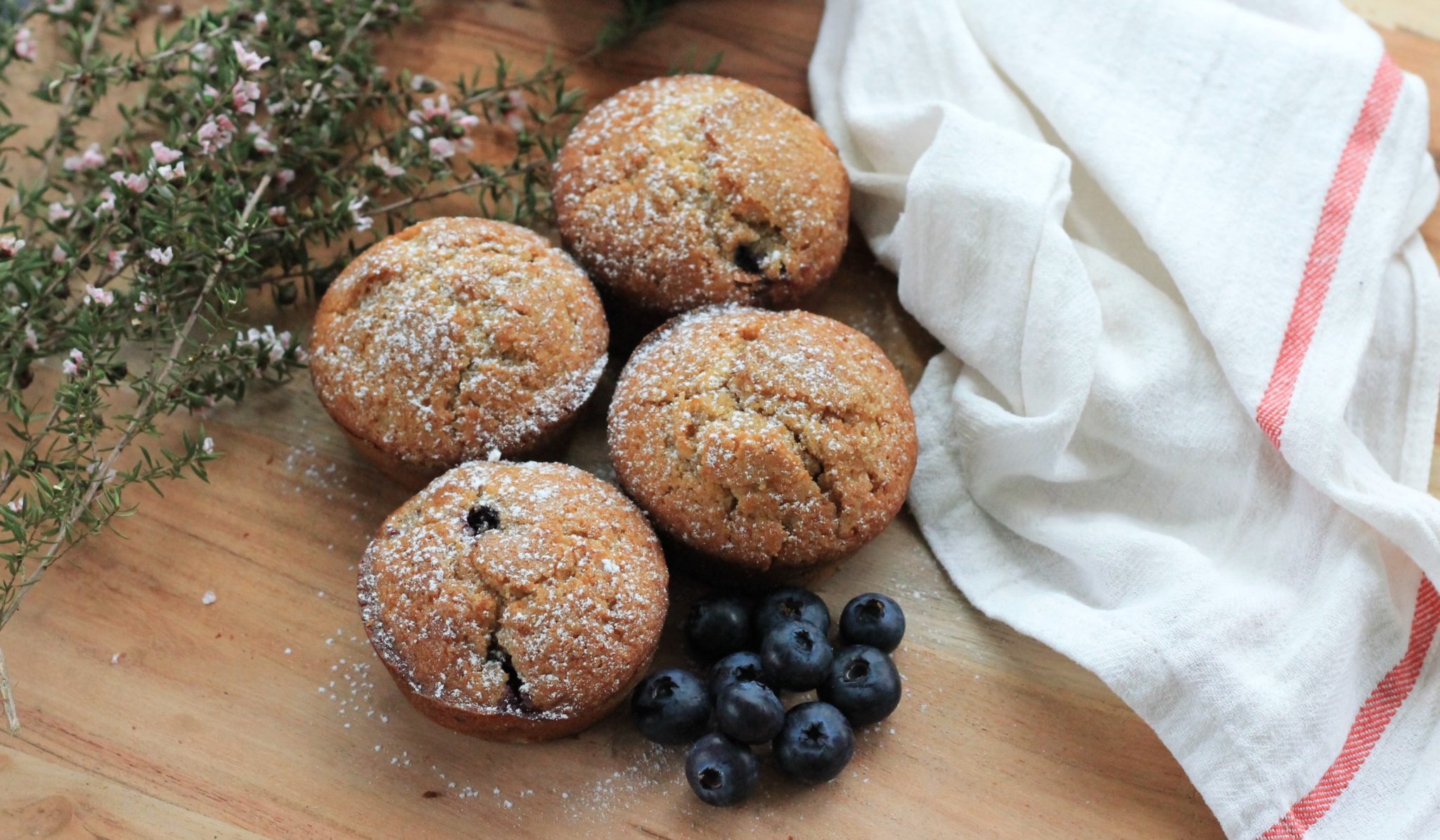 Recipe from Annabel Langbein Recipe here
METHOD
Preheat the oven to 200C.
Mix the flour, cinnamon and brown sugar together with a whisk, making sure there are no lumps of sugar left. Add the blueberries, being gentle, and stir them in. Mix the egg, milk, butter and lemon zest together (the milk ought to be warm enough that the butter does not solidify when they are combined).
Combine the two mixtures, and fold together with a spatula until there are no dry ingredient pockets left. Be very gentle: overmixing will yield rubbery muffins!
Pour the mixture into greased muffin tins, filling right to the top. Sprinkle each muffin with raw sugar.
Bake for 15-20 minutes, or until a skewer inserted comes out clean.
Ingredients
| | |
| --- | --- |
| Self Raising Flour | 1 1/2 Cups |
| Brown Sugar | 3/4 Cup |
| Blueberries | 3/4 Cup |
| Cinnamon | 1/2 tsp |
| Egg | 1 beaten |
| Milk, Warmed | 3/4 Cup |
| Butter, melted | 100g |
| Lemon Zest | 1 tsp |
| Raw Sugar | For sprinkling |
More Delicious Blueberry
Recipes