Chocolate Mousse with Raspberries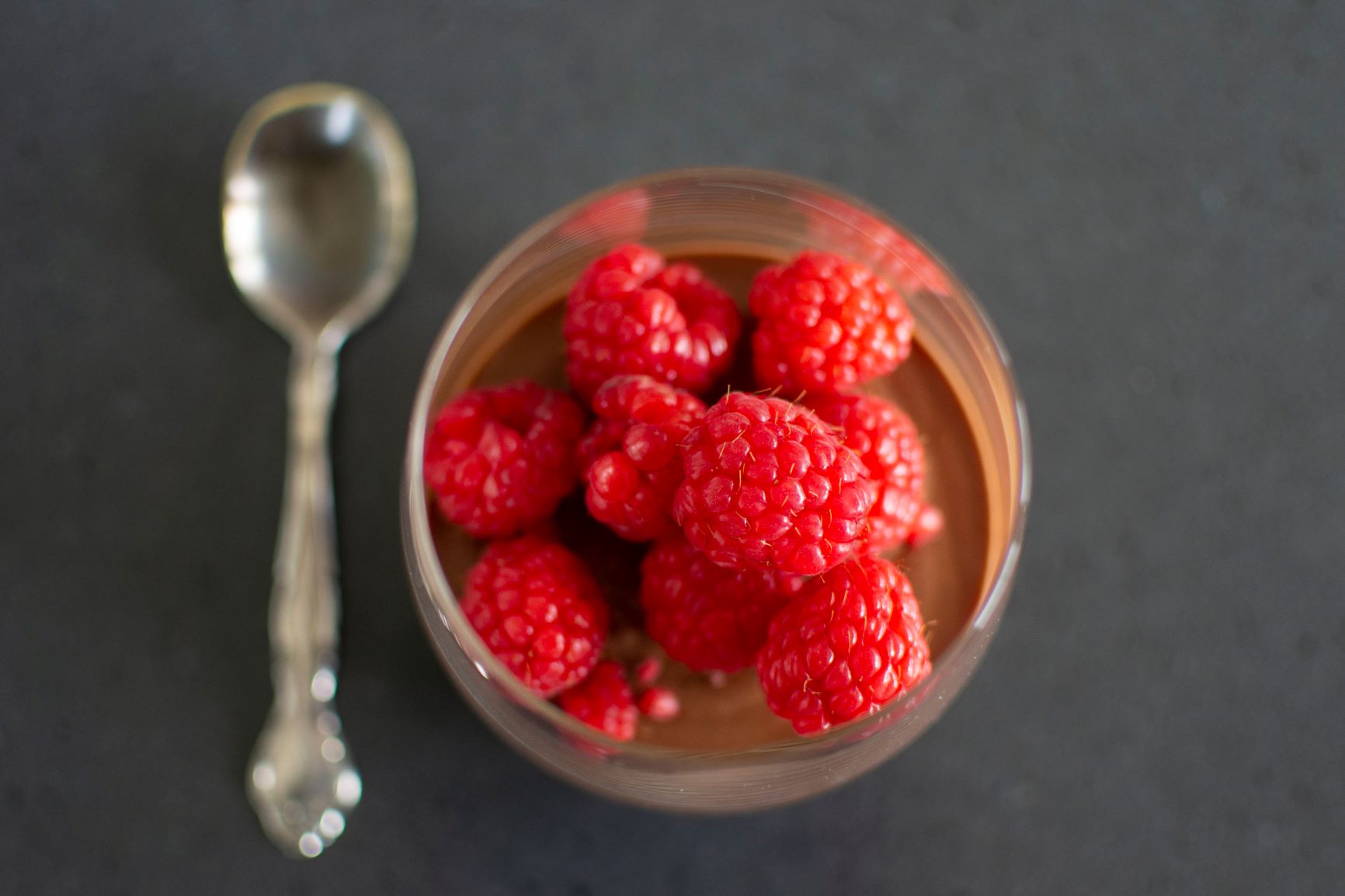 This mousse is quick, easy and tastes oh so decadant.  Serve as one large mousse to share or in individual moulds or nice glasses.
METHOD
In a microwave melt the chocolate, 1/4 cup of water and the butter until the chocolate and butter are melted (best in 30 second bursts). Stir until smooth. Cool for 10 minutes.
In a small saucepan whisk egg yolks, sugar and remaining water. Turn on heat and cook (while stirring) over medium heat until mixture is thick enough to coat the back of a metal spoon. Remove from heat and whisk in chocolate mixture.
Set saucepan in ice and stir until cooled, about 5-10 minutes. Fold into whipped cream. Spoon into decorative bowls. Refrigerate overnight and decorate (generously) with beautiful fresh Raspberries.
Makes 6-8 servings.
Ingredients
| | |
| --- | --- |
| Semi-sweet Chocolate | 225 grams |
| Water | 1/2 cup (divided) |
| Butter | 2 tablespoons |
| Egg Yolks | 3 |
| Sugar | 2 tablespoons |
| Cream, Whipped | 1+ 1/4 cups |
More Delicious Raspberry
Recipes