Lemon & raspberry slice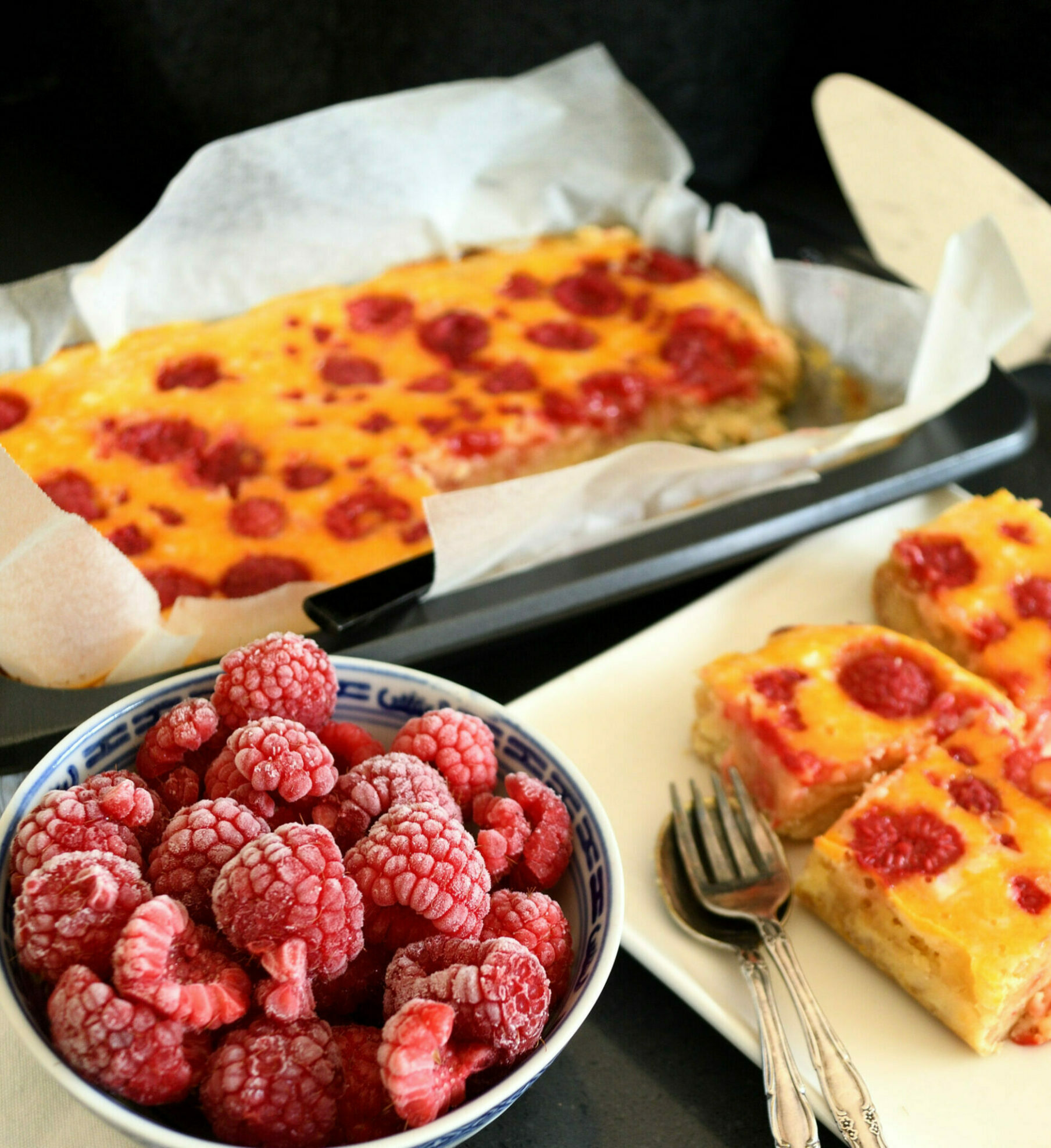 METHOD
Preheat oven to 180°C bake. Line a 20 x 30cm tin.
In a food processor pulse the Butter, Flour and Icing Sugar until the mixture comes together to form a soft dough. Press this dough evenly into the base of the tin. Bake for 15 – 20 minutes until lightly golden.
Into a bowl, sift Caster Sugar, Custard Powder and Baking Powder. In a separate bowl, mix lemon juice, rind and eggs. Add to the wet ingredients and mix thoroughly until well combined. Carefully pour over the warm pastry base. Crumble frozen raspberries over the top of the mixture and bake a further 25 minutes until set.
Cut into slices when cold and, if desired, sprinkle with Icing Sugar.Serve & Enjoy!
Ingredients
| | |
| --- | --- |
| Butter | 125gram |
| Flour | 1 cup |
| Icing sugar | 1/2 cup |
| Caster sugar | 3/4 cup |
| Lemon juice | 1/2 cup |
| Custard powder | 2 tbsp |
| Baking Powder | 1/2 tsp |
| Eggs | 3 |
| Frozen Raspberries | 1 cup |
| Grated lemon rind | 2 lemons |
More Delicious Raspberry
Recipes