Raspberry Panna Cotta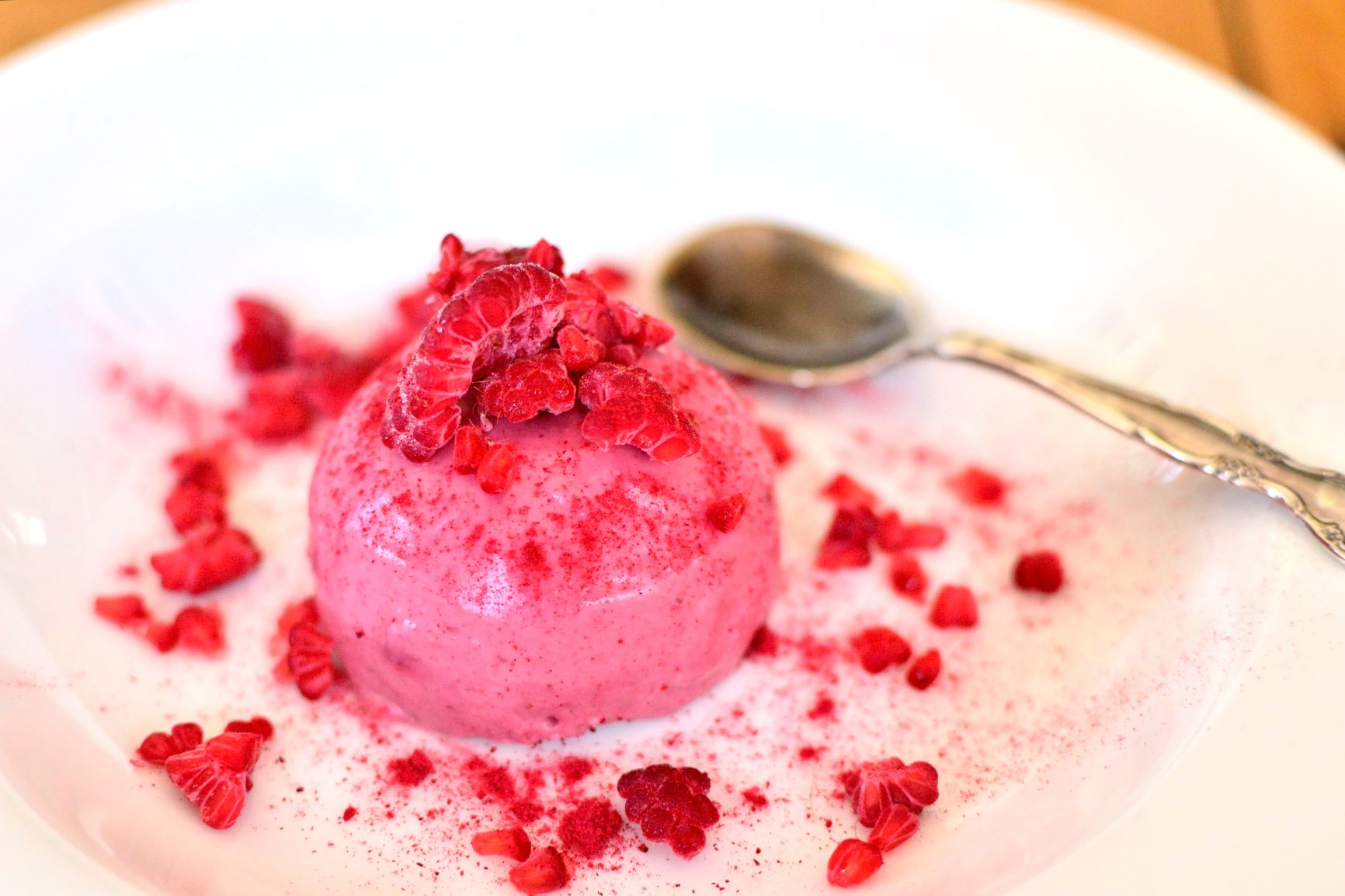 This Panna Cotta is an easy way to impress your guests and tastes divine! Serve in 6-8 individual moulds such as dariole moulds available from kitchen supply stores, coffee cups, small drinking glasses or even muffin tins, although it is easier to have each mould separate when it comes time to plate up. You can also serve directly in pretty glasses and then don't have to turn them onto plates when serving.
METHOD
Using your food processor puree your raspberries and strain through a fine strainer. Use only the puree (not the seeds) and place 1 Cup in a saucepan.
Sprinkle gelatin powder over the puree and leave for five minutes, then heat over a low heat until the gelatin dissolves, stirring constantly. Whisk the cream, sugar and milk into the puree mixture and heat until just warm, and sugar is dissolved. Strain into a large jug. Strain again and pour evenly into serving moulds.
Refrigerate for 4 hours or until set covering the tops with plastic wrap or for a more environmentally friendly option use reusable silicon covers or bees wax wraps. Don't let them touch the dessert inside.
Can be prepared up to 1 day ahead. Serve with fresh or frozen raspberries
Ingredients
| | |
| --- | --- |
| Raspberries | 2 Punnets |
| Cream | 2 Cups |
| Gelatin | 1 Tbsp |
| Milk | 1 Cup |
| Caster Sugar | 6 Tbsp |
More Delicious Raspberry
Recipes