Victoria Sponge Cake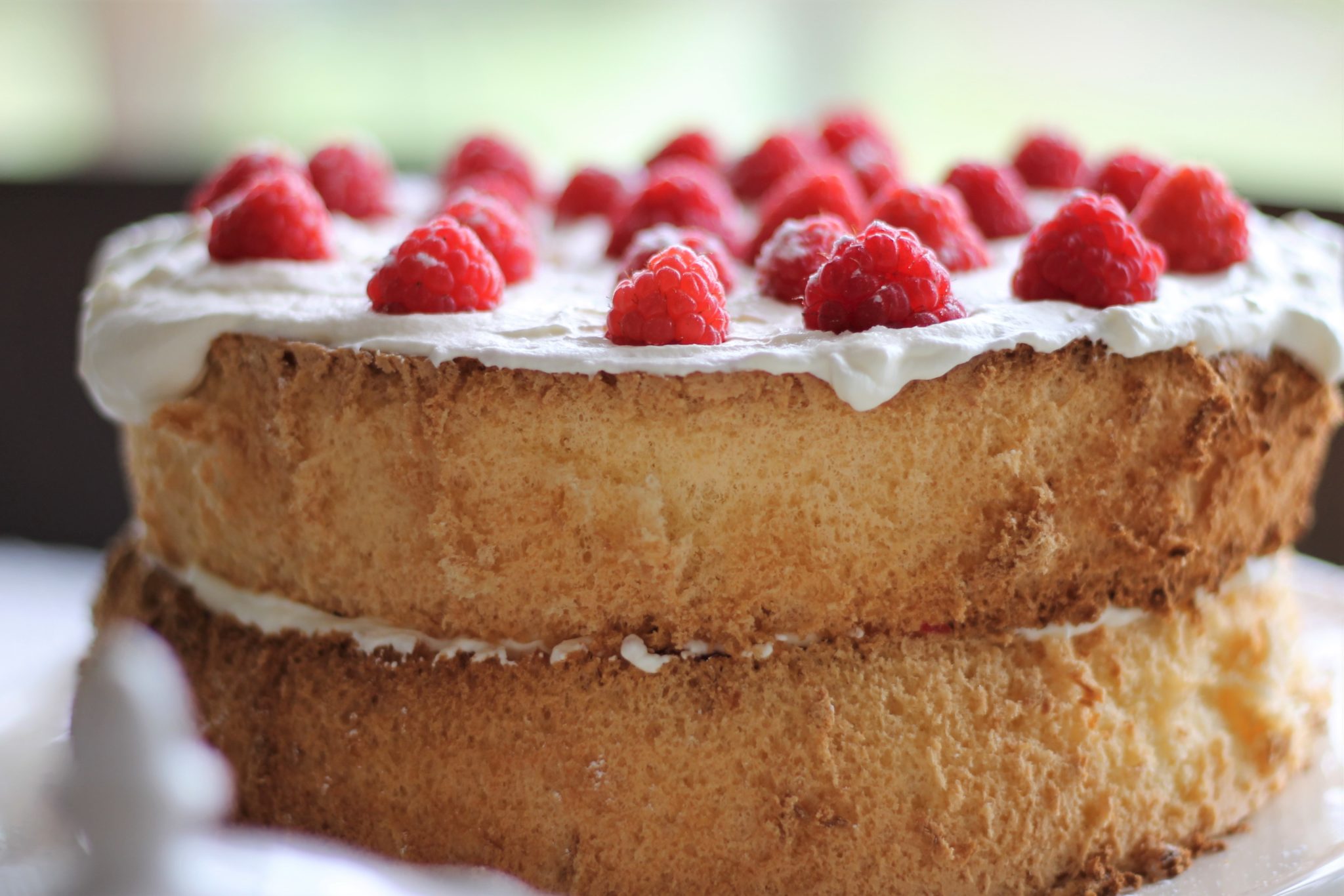 METHOD:
Preheat oven to 180°C bake.
Beat 4 egg whites with 1 tablespoon of boiling water until stiff.  Add White Sugar slowly. Beat until dissolved. Mix in yolks one at a time.
Put flour in a cup, fill up the rest with cornflour. Sift into the sugar and egg mixture with baking powder. Fold in.
Divide mixture between two 20cm sponge tins and bake for 20-25 minutes.
Drop sponges on bench when taken out of oven. When cool sandwich together with cream and jam and fresh raspberries. Then cover with more cream, decorate with a generous amount of raspberrries and sprinkle with Icing Sugar.
Recipe from Chelsea Sugar website https://www.chelsea.co.nz/browse-recipes/never-fail-sponge/
Ingredients
| | |
| --- | --- |
| Eggs | 4 |
| Boiling Water | 1 Tbsp |
| Sugar | 3/4 Cup |
| Plain Flour | 1 Tbsp in 1 Cup |
| Cornflour | Fill up Cup above |
| Baking Powder | 2 Tsp |
| Cream | 500ml |
| Raspberry Jam | To spread in middle |
| Fresh Raspberries | Be Generous!! |
More Delicious Raspberry
Recipes