Maungatapere Mess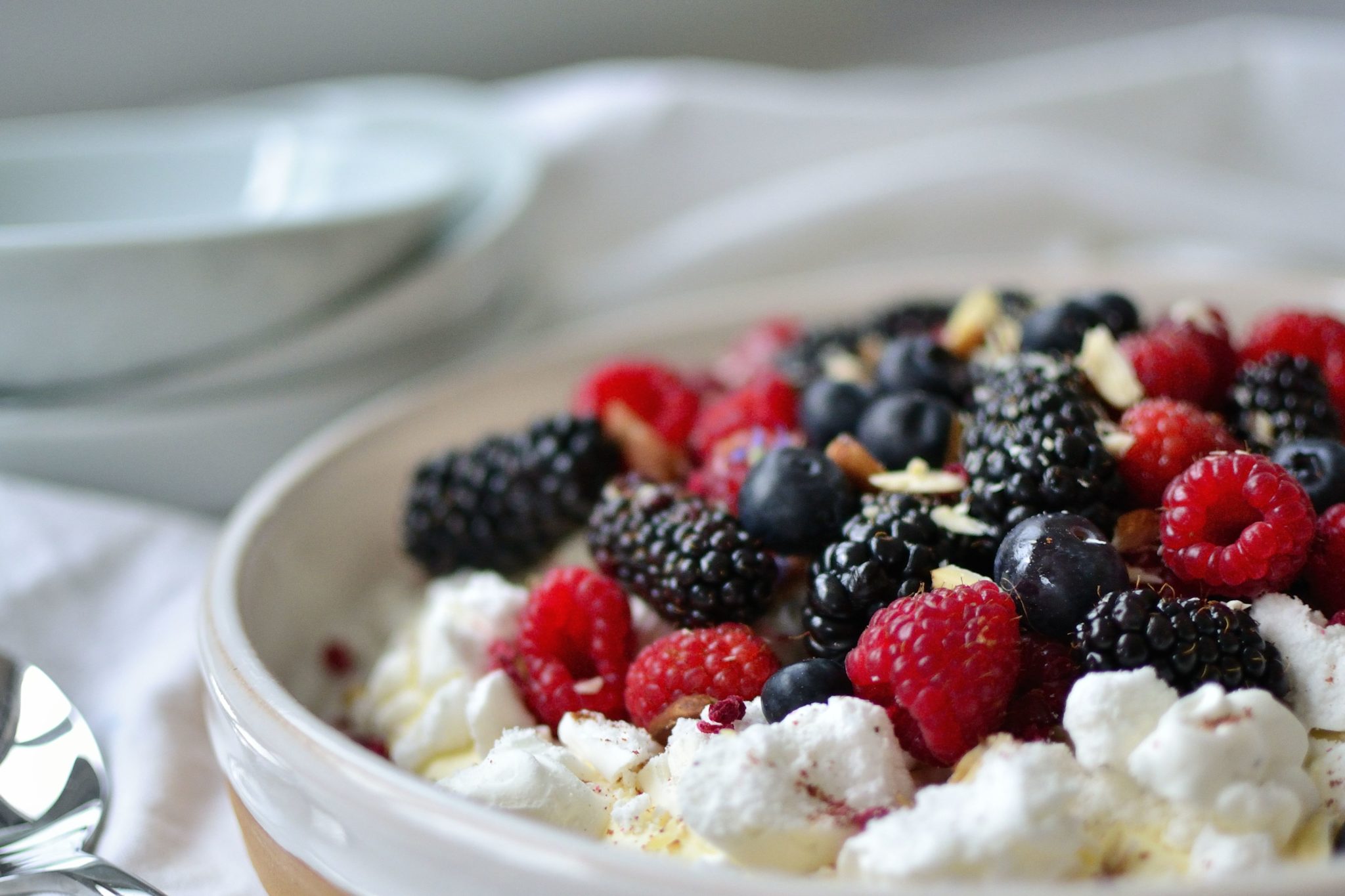 Black pepper meringue, fresh whipped cream and delicious fresh berries. If you're not feeling brave, just leave out the black pepper. The meringue can be made ahead of time and stored in an air-tight container, then assembled just before you need to serve.
METHOD
Preheat oven to 80 degrees celcius. Line a baking tray with baking paper or a non-stick mat. Using an electric mixer, whisk egg whites until soft peaks form. Gradually add caster sugar to the egg whites, a tablespoon at a time, whisking well between each addition. Once all caster sugar has been added, continue whisking on high for 3 minutes or until mixture is thick and glossy. Fold in sifted icing sugar and black pepper until well combined.
Pipe or dollop tablespoonfuls of mixture on to the lined baking tray. Place in the centre of the oven and bake for 90 minutes, or until meringue easily lifts off the baking paper.
To assemble:
Whip cream to soft peaks and put on the bottom of a large dessert dish. Place crushed meringues on top then fresh berries. Garnish with slivered almonds and freeze dried raspberries. Or layer meringue, cream and berries in glasses and serve individually.
PREP: 20 MINUTES
COOK TIME: 90 MINUTES
SERVES: 6
Ingredients
| | |
| --- | --- |
| Egg Whites | 3 |
| Caster Sugar | 1/2 Cup |
| Icing Sugar | 1/2 Cup |
| Ground Black Pepper | 1/2 tsp |
| Cream | 500mL |
| Fresh Berries (Any combination of our delicious berries will do) | 3 Punnets |
| Slivered toasted almonds, freeze-dried raspberries to garnish | |
More Delicious Berry
Recipes